The island of Roatan – 32 miles long and four miles wide – sits 25 miles off the coast of mainland Honduras. It lies on the southern edge of the Mesoamerican Barrier Reef, one of the largest coral reefs in the world. The most populous town is Coxen Hole, located on the southwest part of the island. West of this settlement are West End and West Bay, two tourist destinations; east of Coxen Hole are several needier settlements, including French Harbor and Oakridge.
Roatan has a vibrant history, rich in plants and vegetation, and an overall beautiful destination. several reasons why it is now a tourist attraction where cruise ships frequently visit. It is made up of five different ethnic groups; English and Spanish are the primary languages.
Politilly Bight
The community of Politilly Bight is one of the neediest on the island. Although many of the issues are preventable, the individuals of this settlement have little to no resources. There are approximately # residents, many who suffer from preventable and treatable illnesses. A few of the needs for the people in this community are jobs, clean water, education and medical care.
Some of the people of Politilly Bight may have heard the Gospel, but they have no means of Christian discipleship and no religious affiliation. Many others are without the hope and the spiritual fulfillment which  can only be found in Jesus Christ.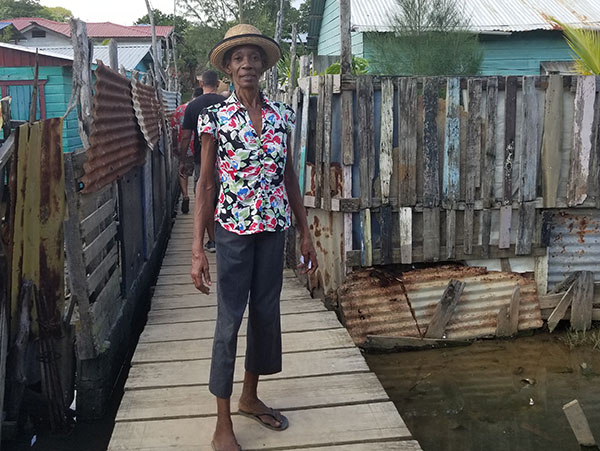 Residents of Roatan
Although tourism is a huge benefactor of the island, most of the residents rarely see any of the profit. The average income level in Roatan is meager.  Most of the people have limited financial resources and have little access to education. Many people are not able to afford food, clean water, medical care. septic systems. electricity, etc.
Due to the immense physical need and lack of education, the culture is undisciplined. Although the island is relatively safe and tourism is substantial, the islander' s typical way of life is one of disorder. Most of the youth experience the adult world before they are physically, mentally, or emotionally ready.
Although most residents are not unfamiliar with religion, their understanding of the Gospel is limited. Some settlements practice the religions of their ancestors (including voodoo) while others know some of the Gospel but continue to live in fear. There is also an affiliation of Catholic, Protestant, and Baptist religions on the island.