In Matthew 28:19-20, Jesus' last words say, "Go, and make disciples of all nations, baptizing them in the name of the Father and of the Son and of the Holy Spirit, teaching them to observe (obey) everything I have commanded you. And, remember, I am with you until the end of the age."
If Jesus returned today to find out that 2 billion people on this planet have never heard the Gospel and He looked at you for an explanation, what would you say? 
It's so wonderful to see the hand of God as He works among the people of East Roatan. He is allowing us to provide much-needed employment to many hurting souls.
Your support, by going with us, being faithful prayer partners and giving of your resources sacrificially is truly a blessing.
Without you, this work simply could not advance the Kingdom.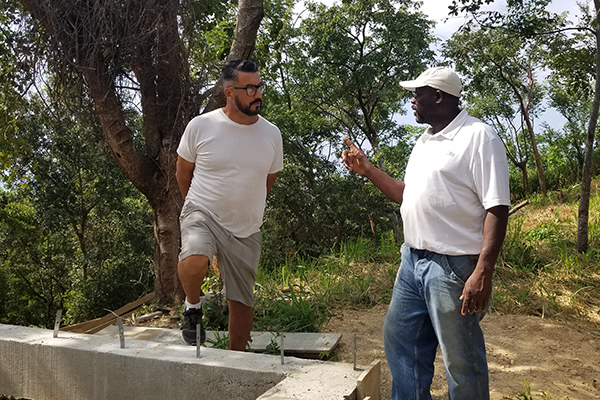 Pastor Dave and our foundation contractor, Henry, who is a devout man of God.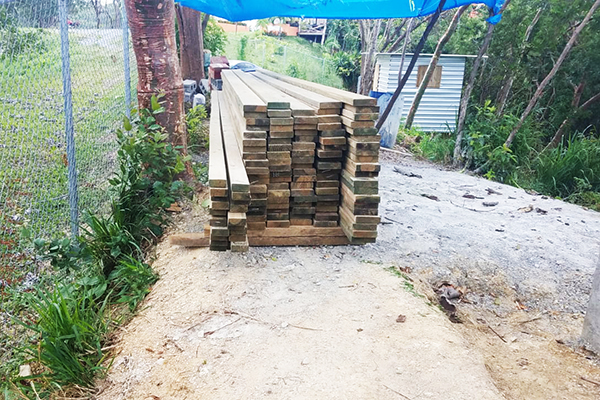 The first load of lumber has arrived.  Our framing crew, headed up by "Big Boss" Zambo (not pictured) are all local residents of our town or other nearby areas.  Construction begins in mid-March.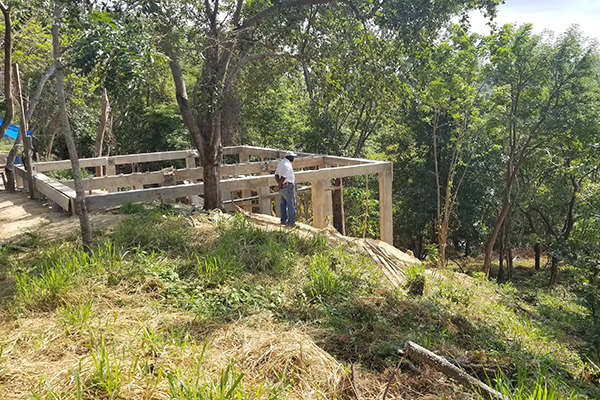 This is the foundation for Pastor Dave and Heather's home.  Foundation was completed about February 26 and is now ready for Zambo's framing crew to begin work.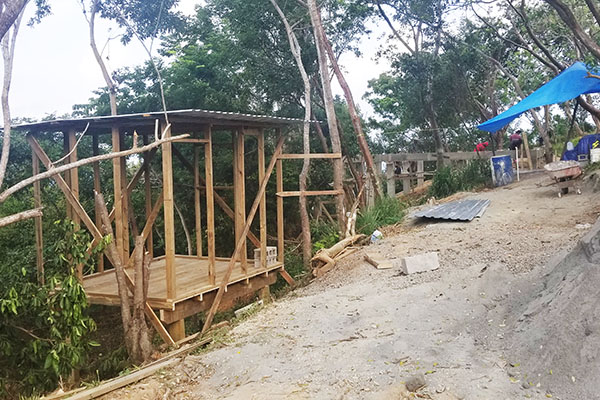 This small building was built for a night watchman (called a watchee) to stay in to guard our building materials and tools during the nighttime.  One corner of the structure was built into a small tree.  We're happy the Pastor's home foundation wasn't built like that.
Future Projects
We are currently working to develop the IFM Center in Roatan so there is an established place to live locally from which to effectively begin on-going and consistent ministry to the area.
Currently there are no buildings on the property so anyone/any teams must stay with someone and travel a distance to the area. IFM has been created to serve.
Long-term projects:
Missionary House
Mission House/Administration
Men/Women/Kitchen Housing for visiting teams
Upper Deck Worship Area
Couples House (for board members, pastors and wives, couples with children, chaperones, overflow)
R&R retreat house